Descrição do produto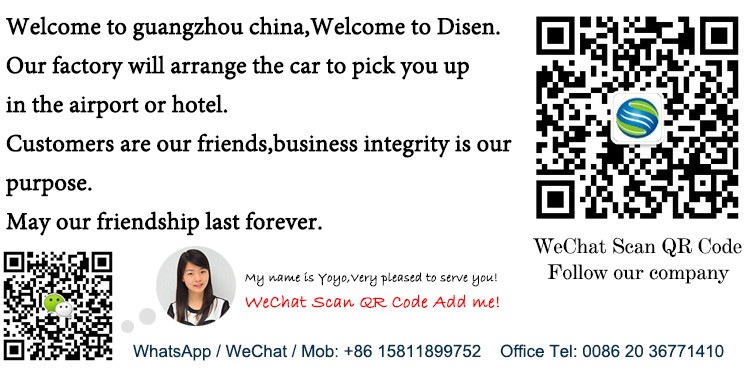 Customer First  Service First      

   
CHARACTERISTICS:
This is one of the high-speed double-faced rotary printing machines(1 to 7 color) series. It can print various patterns at 60m/min, also with the function of synchronous printing the double-faced patterns, The patterns printed by our printing machines are of good result in printing, color, brightness and clarity. They can print patterns on the silks, nylons, cotton ribbons,paper tapes, self-adhesive glue tapes and rubber ropes.
MAIN TECHNICAL VARIABLES:
| | |
| --- | --- |
| Model | DS-MHL-1003S |
| Printing Area | 394mm×95mm(MAX) |
| Printing Speed | 150rotade/min 1Msec |
| Printing Materials | Ribbon, nylon tape, cotton tape, paper tape ,All kinds of materials |
| Powel | 220v/1.8kw |
| Weight | 750kg |
| Dimension | 1400*850*1400mm |
| Warranty | one year |
| Range of applications | Any country and region |
| Suitable for production sites | Small and medium-sized enterprises |
| Type | Rotary Label Printing Machinery |
Customer First Service First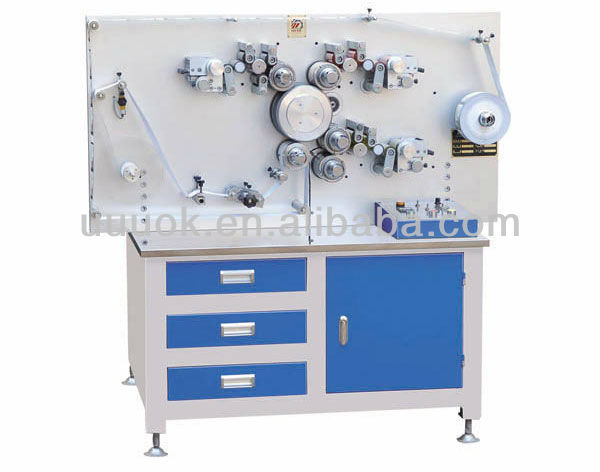 label printing machine
label printing machine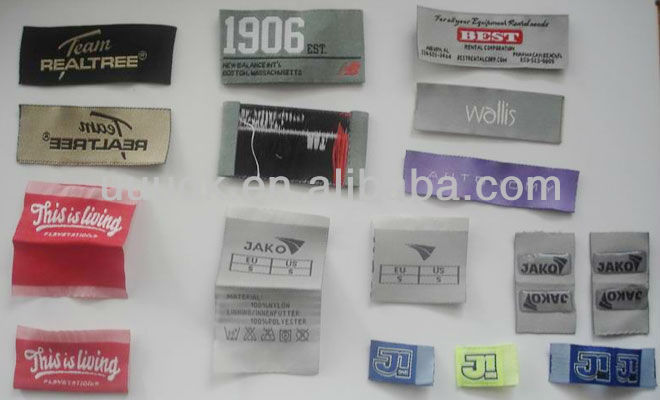 label printing machine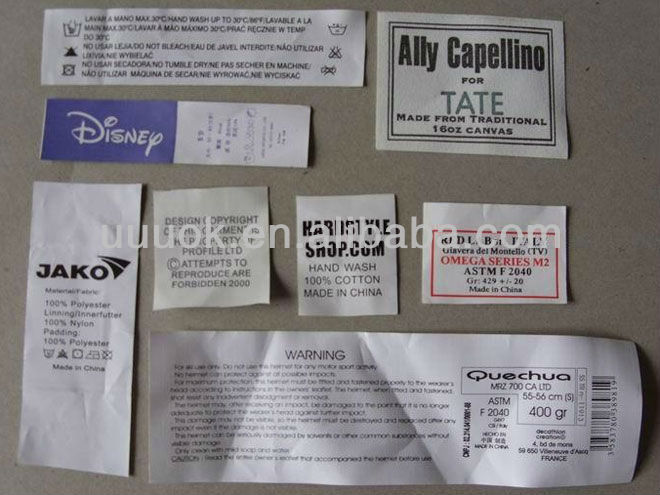 label printing machine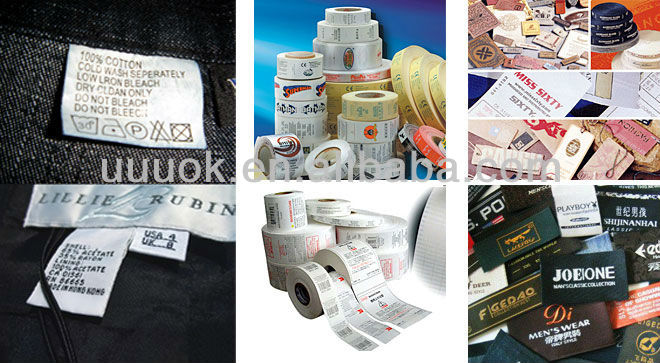 label printing machine
Other relevant
Recommended Products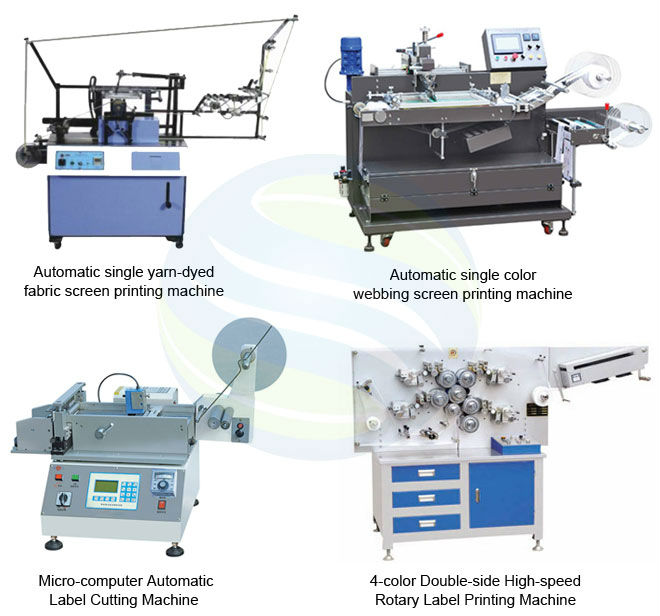 Customer First Service First 

     
Purpose:
Multicolor Double-side Trademark/Logo/Tag/Brand/Label Printing Machine is special for printing patterns, logo, and label on the belt-shape materials such as fabrics, silks, nylons, cotton, cloth, ribbon, satin, paper tape, wash-care stuff, etc.
Label Printing Machine (Trademark printing machine) is printed labels, trademarks device. Label printing and labeling equipment manufacturers absorb all kinds of printing, after printing technology long, and gradually form a relatively independent system to adapt to the diversification of label applications.
Outlook for label printing technology and equipment
1,High-speed, high-quality label printing to become the main mode of production is the development direction of the label printing rotary printing. In Europe and the United States and Japan and other countries and regions. The platen and round applanation label printing equipment has basically been eliminated. And localization with rotary label printing equipment, the price may be reduced to the level of imports flatten label printing, will promote the expansion of the rotary label printing market.
2,Flat, convex, soft, modular network printing press is better: Due to the diverse needs of label products in appearance, anti-counterfeiting, personalized approach has the advantage of a variety of printing is the best choice to reflect the printing effect. Therefore, having a flat, convex, soft, multifunctional modular design and application of the printing press in the network will be more and more. Which is the development direction of the label equipment manufacturing enterprises.
3,Connection finishing further expansion of: Connection finishing unit including rotary die-cutting, punching, creasing, stamping, laminating, embossing, composite, coating, folding, sheeting, slitting and so on, and the finishing unit can be flexibly combined to provide a variety of high-speed, roll-automatic finishing way.
4,New tag rich label market: RF labels, in-mold labeling technology development will promote the rise of the relevant market, such as materials, equipment needs. In addition, there are many applications can not be ignored, such as highway votes, airplane boarding passes, tickets. Tickets are labeled products, which should attract the attention of the printing companies.
5,Joined the ranks of the label printing digital printing: With the gradual expansion of digital printing technology continues to mature and areas of application, especially with the digital printing system supporting the emergence of the finishing unit. The development of digital label presses just around the corner.
6,Special technology is the complement of the label printing: screen printing can show special effects, such as three-dimensional, matte effect, play the role of labels with grade, but often do not attach importance to. Hologram positioning hot stamping, cold stamping, laser cutting and other high-tech appearance, but also to the printing plant and equipment manufacturers to bring more ideas.
The performance characteristics of the trademark printing machine
1.Hatchback design, printing and die-cutting in the mechanical drive progressive contact pressure average regardless of India and a substantial area of background or fine words can clearly no time.
2. Version for adjustment is simple, to reduce the loss of test printed materials, dramatically reducing the production costs of the label.
3. Easy to operate, to solve the problem of shortage of printing and technical personnel.
4. Printing speed between 50-200 per minute impressions can be freely adjusted with the perfect ink, printing and feeding system, better print out the clear and eye-catching screen.
5. Die-cut and printed separately, for easy bit.
6. Host paperless automatically shut down.
7. Die-cutting synchronous blocks can adjust the left and right, up and down, horizontal line angle, test machine fast, high safety line, to ensure the safety of the machine.
8. The coated device is located between the printing and die-cutting, printing, laminating, die cutting work can be completed.
9. Advanced automatic control system for paperless automatically shut down, to the setting value of the shutdown alarm.
10. Streamlined body, small footprint, the provincial electricity, enough power.
11. Easy to maintain, the device with forced oil lubrication system, to ensure that the transmission element not wear more suitable for high speed operation.
The label printing machine of advantages
1,A flexible configuration
Designed for the needs of different customers, other types of digital printing is typically configured single, inkjet technology can be very flexible to choose a different format, different color groups, different configurations of the system to meet from high-end to low-end grade customer needs.
2,Printing speed rotary machine
Single scan technology, an ink jet printer, the printing speed can easily exceed other digital printing, it is possible to foresee the coming years will further enhance the speed of the ink jet printer can be achieved in the near future conventional presses speed, while a little increase in cost. And other types of digital printing to enhance printing speed is very difficult, or will be a substantial increase in the cost will usually.
3,Low running costs
This reflects the price of the ink jet printer are generally lower than in the case of the same speed, format and other configuration toner-based digital printing press; at the same time, the main ink jet printer supplies ink, its manufacturing cost is lower than the carbon powder and ink. With more and more widespread application of UV curing ink, production increased dramatically, ink prices will continue to decline, the running costs of the inkjet printer will subsequently gradually reduce.
4,Connection combination of printing plates with a machine
Usually run independently with other digital presses, inkjet printing modules can also be installed in the traditional printing production line and traditional printing production line connection combination printed, so that the traditional printing technology and digital printing technology to complement each other to form a perfect combination.
Label printing presses way
1. Letterpress printing
Trademark printing letterpress printing self-adhesive labels, Printing Machine plate photosensitive resin letterpress, rotary press printing label has the advantage of a full ink, letterpress printing equipment grades vary greatly, and some are still in use round flatten letterpress machine, and some ordinary rotary letterpress machine, and some have adopted a professional hatchback, satellite or unit-type self-adhesive label printing machine, so can not be generalized in transition. Based professional letterpress the sticker printing presses, have a printed film label, but need to contact the vendor to replace some parts, such as increased tension control system servo motor control, and the creation of the film surface processing unit, a number of high-end The machine can also increase the precision-Alignment. In addition, the UV light source power should be adjusted appropriately. For round pressure flat letterpress printing presses sticker enterprise, printed film label, the photosensitive resin plate change the nature of the high elasticity flexo, water-based ink for flexographic or uv ink to change the ink to adapt to changes in substrate
2. Offset printing
The offset is the main form of label printing printing self-adhesive paper. The offset features fine graphics, rich layers, suitable for high-volume printing, and printing equipment can be more than one machine, suitable for Chinese label market is characterized by. Not suitable for sheetfed offset printing surface is not absorbent film, film label roll-to-roll printing, volatile dry ink. The offset can be printed the thicker plastic materials, such as in-mold labels, labels tag, but it must be installed to the machine uv curing device costs a small fortune.
3. Flexo printing
Flexo print quality as much as offset printing, and even has its own unique place. The advantage of this printing process is a machine of simple structure, low cost, print quality comparable with offset printing, gravure printing, and having advantages of solid ink products than offset, flexo printing using aqueous ink and uv ink, does not pollute the environment. However, due to the greater flexibility of flexo, tone reproduction and gravure and letterpress, flexographic printing high optical to the midtones outlets increases, small print contrast, high light levels prone to faults in the fine print graphic label, in order to compensate for the level defects, FM outlets can be used in high-gloss, darkened or intermediate call the AM screening to improve the quality of. Flexo label printing machine the introduction of dedicated stacked narrow range of flexo Label printing, this printer is suitable for film label printing. Flexo rotary die cutting, die cutting roller Price, a long production cycle, only applies to long runs, short-run demand for domestic sticker features not suited. But it is an easy transition label printing equipment, film slitting, suture, the sealing process online.
4. Gravure printing
Gravure short inking system for ink, roll material printing, high degree of automation, the use of solvent-based inks, quickly dry ink layer, preferred filmic printed. General gravure printing machine high speed, the rear end of the gravure printing machine is also equipped with drum cutting device, cutting, creasing, suitable for a variety of label printing. But due to the long life cycle gravure plate-making, plate making expensive, is only suitable for the production of large quantities of labels. Products and other industries.
Customer First Service First      

 
Grupo de Produto : Impressora > Máquina de impressão flexográfica